Customized EDI Solution
The latest trend in the IT industry is the growing usage of EDI (Electronic Data Interchange) between companies. Hereby paper is replaced by electronic communication for transactions between companies. EDI generates an environment wherein all trading partners come together in a potentially global electronic market system. Solutionsline delivers technology solutions aimed at improving business process efficiency by facilitating the exchange of critical business data between you and your trading partners. Our experts can help you with custom EDI (Electronic Data Interchange) solutions, integration of systems across your supply chain, industry-specific solutions, migrating from the VAN to the Internet/AS2, etc.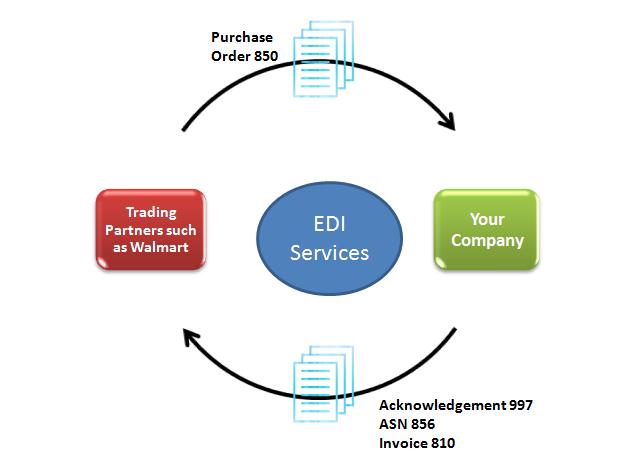 Benefits of EDI
Integrating to EDI increases the speed and accuracy of business communications.
Internet EDI setup does not require any sophisticated infrastructure.
Affordable, efficient and accurate
Low implementation cost
How do we implement EDI?
We help you get EDI ready starting right from strategy planning till implementation followed by live support. The EDI set up gives your company a marketing edge over others in connecting you with your customers to whatever domain they may belong (apparel, retail, finance, healthcare and so on)
Study and review of business strategy
Identify the business area for EDI implementation
Development of the EDI solution
Creation of EDI as per the trading partnerís EDI guidelines
Integrating EDI with the internal systems
Testing of the EDI system
EDI system Deployment
Typical EDI installations can be broken down into two components: the EDI software solutions and the EDI transport mechanism. Solutionsline can help you with both. Solutionsline is uniquely positioned to provide a variety of EDI products and support services to businesses that have electronic commerce needs.
Support of all EDI transaction types
Purchase orders, acknowledgements, advanced shipping notices, invoices, payment advices, request for quotes, and any other transaction type are transported and translated into the exact format needed by your partner. As your EDI company, Solutionsline takes care of all of the EDI technology for you. All versions of both the ANSI X-12 standard and UN/EDIFACT standard are supported. All versions of UCC-128, GS1-128, and EAN-128 barcode labels are also supported.
Read our FAQ for more details.

Courseware Development
SSPL offers the full spectrum of online courseware development and courseware authoring services, including:
Conversion of legacy online courseware to meet SCORM 1.2 and Section 508 requirements
Conversion of classroom courses for online delivery
Front end analysis and courseware design
Instructional strategy development
Blended learning strategy development
The three variants of simulations are available. Based on the complexity, the simulations can be created by selecting the right mix of these three options:
Level
Media
Description
1.
ID Treatment
Simulation
Graphics
Photographs (provided by client) and a cartoon character as narrator. Simple animation through eye and hand movement.
Audio/Video
Narrative Audio
2.
ID Treatment
Simulation
Graphics
Photographs (provided by client) and a cartoon character as narrator. Moderate animation with cartoon character interacting with visual content.
Audio/Video
Narrative audio and video.
3.
ID Treatment
Simulation
Graphics
Cartoon character as narrator. Animation with cartoon character interacting with visual content. Visual content recreated through illustrations.
Audio/Video
Narrative audio and sound effects. Voiceovers for other characters. (No video since we already have animation.)

Custom Software Design, Development, and Implementation
By leveraging our talent pool and cutting edge technology, we work with our customers as their extended team to deliver innovative solutions throughout the entire Software Development Life Cycle. We have a history of successful implementations for diverse organizations of every size. Our performance comes from our most valued asset - our people. Our project teams are experienced, talented, and dedicated. Our customers appreciate having a single point of contact and accountability.

Consulting
Solutionsline works with the organizations to develop Enterprise Learning Strategies. SSPL also does consulting in the following domains:
Business Domains such as Learning Management, Manufacturing and Logistics, Construction, Supply Chain, Retail, Banking and Finance, Telecommunications, and Healthcare
IT Solutions
ERP
Process Optimization
Project Management

SAP Services
The new market realities and dynamics that energy companies face require the ability to see clearly, think clearly, and act clearly. SAP solutions provide this clarity and enable the closed loop management of business performance at both the enterprise and operational levels.
SAP solutions support these core business processes - and many others - of the industry:
Operational Risk Analysis & Management
Integrated Sourcing & Procurement
Enterprise Performance Management
Optimized Asset Operations Management
Efficient HR Operations

SAP BI & Business Objects
SAP Business Intelligence (BI) solution provides comprehensive business intelligence functionality that can empower your users to make effective, informed decisions based on solid data and analysis. All users, from the high-end analyst to the casual business user, have access to the information they need - with minimal dependence on IT resources and developers. With these powerful solutions, users throughout your enterprise can access, format, analyze, navigate, and share information across the organization.
SAP BI is a system of business reporting and technology components that ensures the transformation of business transaction data into meaningful information.